Testing UAVs in controllable and repeatable weather conditions has never been this easy.

A solution tailored to your needs
Thanks to its modular technology, our windshapers can be adapted to your exact needs. So whether you're developing a 5m-wide passenger drone or a 5cm-wide micro-UAV, we can offer you the ideal solution.
From the classroom to the cutting-edge lab
WindShape's technology offers unprecedented versatility, allowing you to use the same machine for teaching the basics of aerodynamics in a classroom full of students as well as publishing research papers at the forefront of science.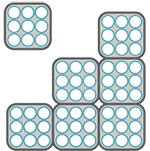 Your windshaper can come in an infinite number of size, shape and configuration. And if your needs were to change with time, our modular system means your windshaper can be upgraded without the need to purchase a whole new machine.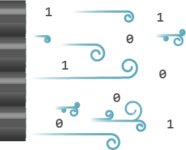 Our intuitive software allows you to generate complex flows at the touch of a button. That way, you can go from aeronautic levels to highly turbulent flows with a single machine and in a matter of seconds.
The wind generator is only one part of our Wind and Weather facilities. It is designed to work in unison with 3D-tracked probes, GNSS emulators, motion tracking systems and so many more devices to allow a seamless interaction.