Transform your lab with unique wind making capabilities
Windshaper, our cutting-edge multi-fan wind generator, empowers laboratory environments to accurately replicate and control wind conditions, revolutionizing the way wind testing and research are conducted.
With its unrivaled capabilities, Windshaper takes wind simulation to new heights, allowing you to unlock a world of possibilities.
Welcome to the future of wind testing!
WHY WORKING WITH A WINDSHAPER?
What Windshaper offers:
1. Controllable wind conditions
2. Repeatable tests
3. Configurable hardware
4. Modular test setup
5. Agile and portable
6. Open test volume
7. Easy data capture
Modular and Scalable
Our wind modules are composed of nine wind-pixels and can be arranged in an infinite variety of windshaper configurations.
Controllable and Accurate
WindShape wind pixels provide a degree of control that was never achieved before. Combined with our software suite, it enables the generation an infinite variety of wind profiles.
Free-Flight Testing
Gathering representative test data is made possible by integrating motion capture to the test environment. It's simple, performant and non-intrusive.

Directional
Reproducing dynamic flight maneuvers requires the ability to generate directional apparent wind.
BESTSELLER CONFIGURATION FOR VARIOUS USE CASES
| Configuration | Size |
| --- | --- |
| 8×8 modules | 2 x 2 m |
CUSTOM WINDSHAPER
Ready to harness the power of Windshaper for your specific needs?
Explore our online configurator, where you can customize the number of wind pixels (fans), play with optional features, and visualize dimensions to tailor a Windshaper precisely to your requirements. Click to access the configurator and start building your unique wind testing capabilities.
Intuitive Graphical Interface
Take full control over the windshaper in just a few clicks with our web application. No software installation is needed – simply connect any computer (OS-independent) to the windshaper network, navigate with your favorite web browser to the windshaper address and you're ready to work. It's as simple as it seems!
Python API
Benefit from the full potential of every wind pixel by controlling the windshaper through the powerful Python 3 API – an object oriented intuitive and performant code that controls WindShape equipment and manage test data efficiently. Implement your own time variable wind functions in just a few lines; define your wind speed regulation loop using your own flow sensors; and so much more…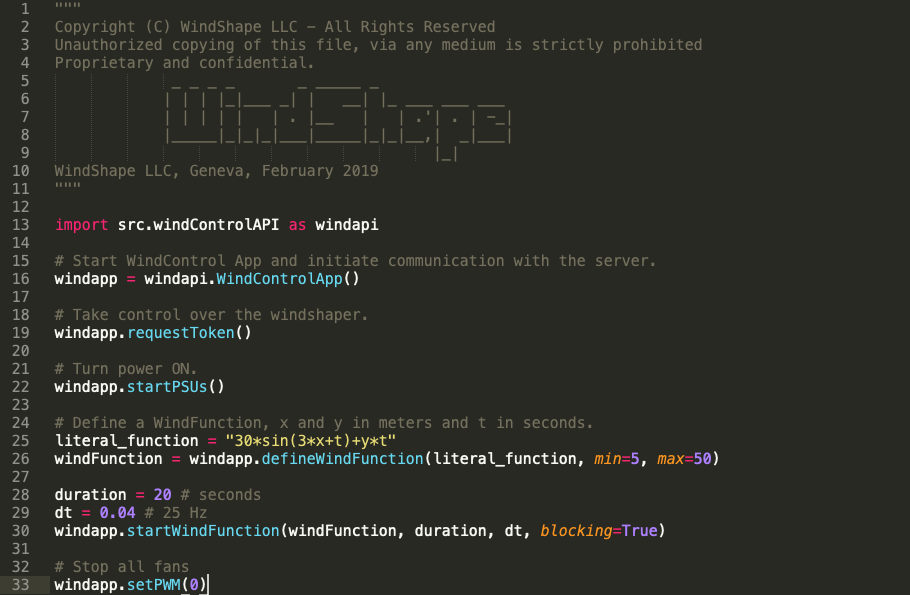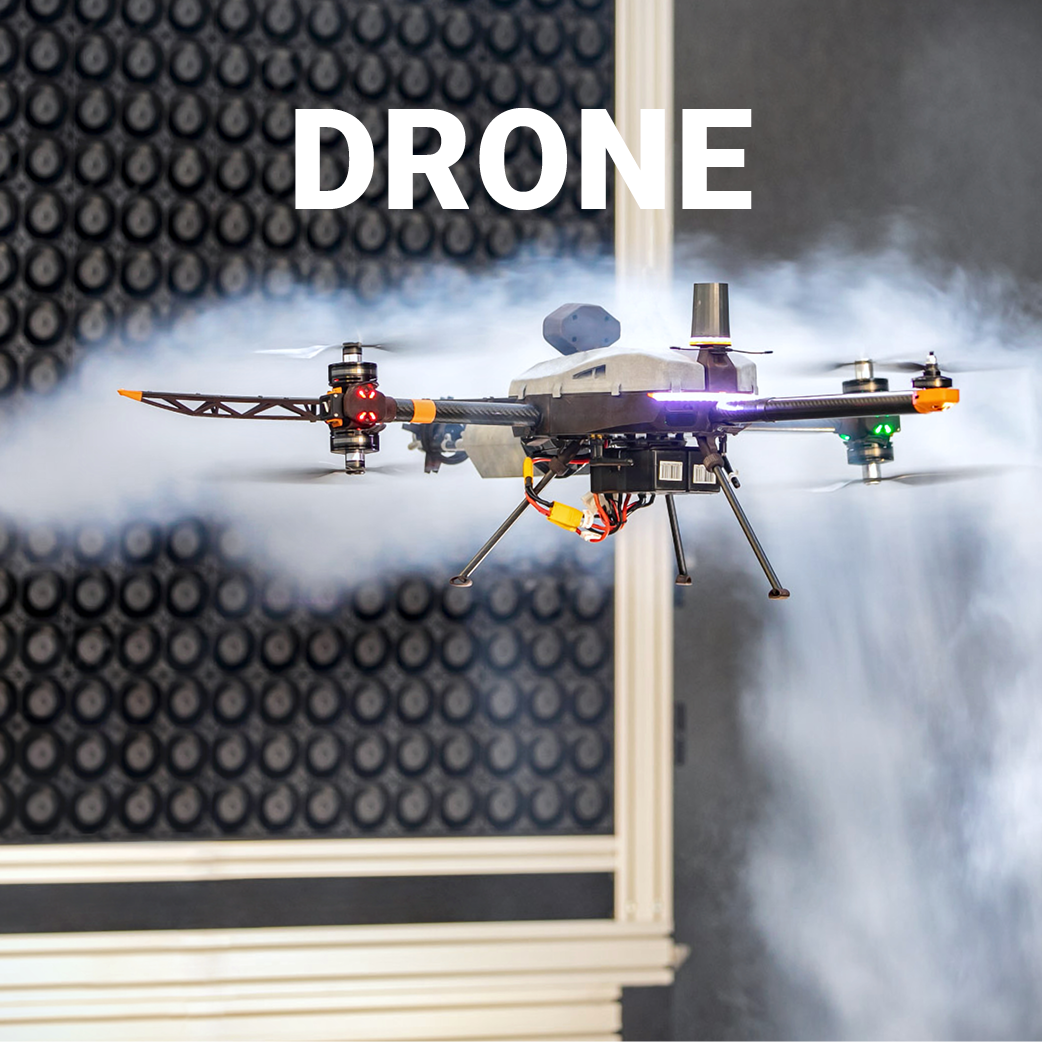 Wind AI lab, DCSC, Mechanical Engineering TU-Delft